Phonics and Reading
Whole School Read.
Return to the English page here.
Mrs Hurst our reading leader has come up with an incentive where every key stage reads a book together to be able to enlist the joy that reading can bring to our children. Every half term each key stage selects a book to read with their classes. This allows our children some down time and be able to just sit and enjoy the pleasure of reading whilst letting their imaginations run free.
EYFS
EYFS will be reading Postman Pete by Mandy Ross and Ronne Randall.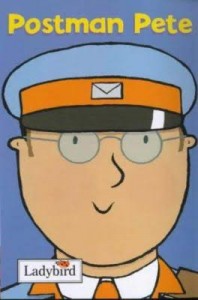 It's Postman Pete's birthday and he's expecting lots of cards – but there are none in his mail sack. There are no cards from anyone on his delivery round, either. Has everyone forgotten Postman Pete's birthday?
Key Stage 1
Key Stage 1 will be reading The Night I Met Father Christmas by Ben Miller.


Jackson knows all about the flying reindeer, he knows about the elves and the secret North Pole workshop, he knows about the magic that allows Father Christmas to deliver presents around the world in just one night, but there's one thing he doesn't know …  how did Father Christmas become Father Christmas?
That all changes when, one Christmas Eve, Jackson meets Father Christmas and hears his incredible story.
So begins an enchanting fairy-tale into a magical snowy landscape, where Torvil, a mean-spirited and miserly elf, is about to discover the true meaning of Christmas. This might not have been the story Jackson was expecting but, as Father Christmas tells him, no good story ever is…
Key Stage 2
Key stage 2 will be reading The Girl Who Saved Christmas by Matt Haig.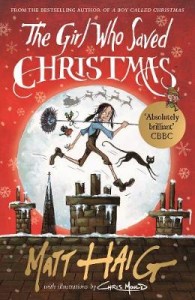 If magic has a beginning, can it also have an end?
When Amelia wants a wish to come true she knows just the man to ask – Father Christmas.
But the magic she wants to believe in is starting to fade, and Father Christmas has more than impossible wishes to worry about. Upset elves, reindeer dropping out of the sky, angry trolls and the chance that Christmas might be cancelled.
But Amelia isn't just any ordinary girl. And – as Father Christmas is going to find out – if Christmas is going to be saved, he might not be able to do it alone . . .