About Us
Pupil Council
Wellesbourne Pupil Council 2021 – 2022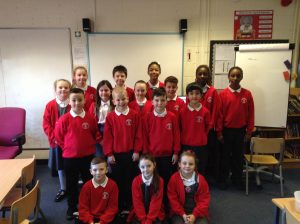 Year 3

Year 4

Year 5

Year 6

To be announced

Isobelle Carvill

Faith Brown

Lucas Hooks

Isla Langstaff

Idris James

Charlotte English

Ebonie May Whiteside

Leighton Verdin

Abigail Rickerby

Sean Seddon
Meet this years school council:
"We are feeling very proud to have been chosen by our class mates to represent them in pupil council meetings. We will do our very best to uphold the agreed values of our school and will make sure that decisions made in our school are made with the help of all children."
Red jumpers were given out in assembly and now you can easily spot members of your school council.
We have had a very successful School Council now for 8 years. Each class vote in their chosen councillors after the candidates have read out their manifesto's. The councillors wear a different coloured sweatshirt/cardigan for recognition should anyone need their assistance.
The councillors actively participate in every aspect of school life
Family events,
Putting forward proposals to improve school environment,
Taking part in recruiting new staff,
Helping with anti bullying, behaviour and safeguarding policies,
Being a voice for all pupils
Involved in wider community development
Learning about citizenship
The councillors meet regularly for updates of school business.
School Council Meetings Minutes 2019-20:
School Council Meeting 15.09.19
School Council Meeting 22.01.20
School Council Meeting 24.01.20
School Council Meeting 05.2.20
Y6 School Council pupils attended the cities very first Zoom 'Merseyside School's Parliament' meeting on Monday 7th December 2020. Lots of Primary and Secondary schools attended the meeting via Zoom due to Covid-19 restrictions, this was a big change as usually all meetings are held at the Town Hall.
The change of circumstances didn't faze our School Council representatives, all of them put great effort and thought into some fantastic questions for the panel members and were very honest when answering the poll questions. I look forward to meeting with them again at the next Zoom meeting in January – Well done Y6 School Council pupils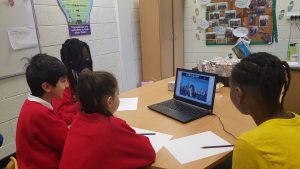 Richard Kemp (Liverpool's longest serving Councillor, with 37 years of experience) visited Wellesbourne Primary School. He delivered an assembly explaining his journey into local politics and how he started when he was only 7 years old, debating with his classmates. Richard went on to explain how people choose those you represent them. He then took a Q&A session, which could have gone on for hours. We fully intend on taking up Richard's offer of a personal guided tour around Liverpool Town Hall. Thank you Richard!
Mr Bulger delivered a Remembrance Day Assembly, involving the pupil council, who read two poems; 'In Flanders Fields' by John McCrae and 'We Shall Keep the Faith' by Moina Michael. Mr Bulger shared the story of Arthur Ingham who survived the Battle of the Somme, when a piece of shrapnel hit his Bible rather than his heart.
Children from the School Council in Year 3 and Year 5 helped Mr. Bulger read the story of brave Noah and his ark full of noisy animals to the children in Reception. The School Council provided sound effect and actions to accompany this Old Testament story.
On Wednesday 24th April 2019, the School Council met with some members of the parents association to discuss what they should spend their fundraising money on, as ever the children did not disappoint and provided plenty of thoughtful and practical ideas. Watch this space for further developments.
Our School council took part in a Crime Stoppers Assembly assisting our guest to present the assembly and illustrate how the charity works.
The 27th January marks Holocaust Memorial Day and the School Council led an assembly to remember this day explaining the history, meaning and importance of this event to the children in KS2, including poetry reading that they had written in class following a visit from a Holocaust survivor earlier in the year.
Merseyside School's Parliament
The Merseyside School's Parliament has been in action for twelve years, many schools, juniors and seniors in Liverpool, are involved in the project.
Every term there is a meeting which takes place in Liverpool Town Hall. There is usually a guest speaker, e.g. a local councillor, or a Police representative and various speakers from the Education Department or Children's Services.
The young parliament members are encouraged to join in the debates and put forward their views and opinions. Adults who accompany the children are discouraged from participating at the meetings and are aware that this is the children's forum.
We are very proud of all our Wellesbourne Councillors and especially when we see the Merseyside Schools Parliament in 'action' at the meetings.