About Us
Pupil Council
Wellesbourne Pupil Council 2017 – 2018
Year 3

Year 4

Year 5

Year 6

Chloe Duncan

Michael Khorshiki

Hayden Challoner

Ethan Man

Brodie Moreton

Sophie Rowan

Joshua Madibuke

Natalia Neiwiadoska

Tom Ludgate

Mia-Rose Shaw

Ben Faulkner

Ellie-Rose Marsden

Sam Kirk

Leah Burke

Owen Jones

Amelia McGinty
This year we are very proud to announce that one of our school council members have been elected as Junior Lord Mayor. Leah, one of our Y6 members, has been chosen to carry out her duties in the month of December. Watch this space for more news and information about her duties.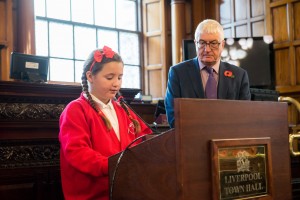 Our first pupil council meeting this year took place on 23rd November 2017. The children were asked to come up with ideas for items that would be useful on our quiet area playground. They came up with lots of suggestions.
Colouring pens
Crayons
Wellbeing colouring books
Reading material
Board games
Packs of cards
Skipping ropes
Fiction and non fiction books
 
School Council Meeting Minutes –
Pupil Council Meeting minutes 15 03 17
Meet this years school council, we had our first meeting of the year on Monday 19th September
We are feeling very proud to have been chosen by our class mates to represent them in pupil council meetings. We will do our very best to uphold the agreed values of our school and will make sure that decisions made in our school are made with the help of all children.
Red jumpers have been given out in assembly today 7th October 2016, now you can easily spot members of your school council.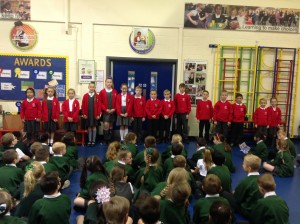 We have had a very successful School Council now for 8 years. Each class vote in their chosen councillors after the candidates have read out their manifesto's. The councillors wear a different coloured sweatshirt/cardigan for recognition should anyone need their assistance.
The councillors actively participate in every aspect of school life
Family events,
Putting forward proposals to improve school environment,
Taking part in recruiting new staff,
Helping with anti bullying, behaviour and safeguarding policies,
Being a voice for all pupils
Involved in wider community development
Learning about citizenship
The councillors meet regularly for updates of school business.
Merseyside School's Parliament
The Merseyside School's Parliament has been in action for twelve years, many schools, juniors and seniors in Liverpool, are involved in the project.
Every term there is a meeting which takes place in Liverpool Town Hall. There is usually a guest speaker, e.g. a local councillor, or a Police representative and various speakers from the Education Department or Children's Services.
The young parliament members are encouraged to join in the debates and put forward their views and opinions. Adults who accompany the children are discouraged from participating at the meetings and are aware that this is the children's forum.
We are very proud of all our Wellesbourne Councillors and especially when we see the Merseyside Schools Parliament in 'action' at the meetings.